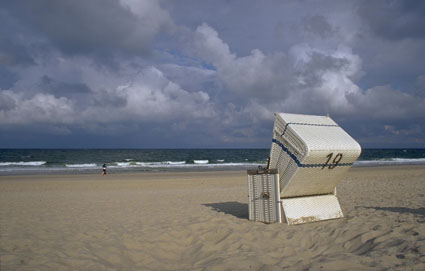 © Travanto Travel
List
is the most northern community in Germany and located at the very top of the island, in the midst of a beautiful dune landscape. About 1,700 people live in List, although the population increases significantly in the summer due to List being one of the most popular locations on the island.
In the direct vicinity is the "Ellenbogen", the northern-most point of the island. It has also earned its fame due to the well-known gastronome, Jürgen Gosch. The "Fish King" still runs the northern-most fish stand in Germany, which is considered to be the epitome of fish specialities, even far beyond Sylt's borders.
List is a popular holiday destination due to its location – nature lovers in particular like to come here to let the fresh breeze blow through their hair. After a beautiful walk along the beach, your cosy holiday apartment will entice you to regenerate and relax!