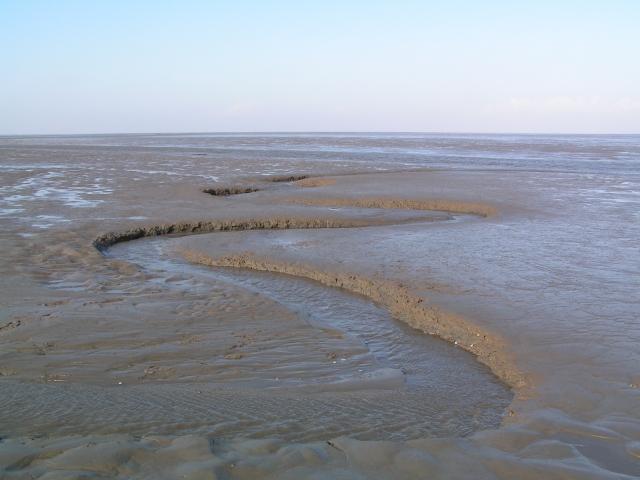 © M.Buschmann / Wikimedia Commons
[gemeinfrei]
Sylt is located in the middle of Schleswig Holstein's Wadden Sea National Park. With a surface area of almost 4500 km², it is the biggest national park in Germany. Innumerable animal and plant species like mussels, shore crabs and North Sea shrimps live in these unique surroundings. In spring and autumn, millions of migratory birds land here on their way to the south or back to the north in order to feed on the Wadden Sea. Harbour seals and grey seals live on the sands here and with a bit of luck you might also encounter the odd porpoise. The Schleswig Holstein Wadden Sea National Park has been a UNESCO world heritage site since 2009.
The Wadden Sea Conversation Station, founded in 1962, has made it its goal to protect and awaken interest, understanding and fascination for this unique habitat. To this end it organises numerous tours through the Wadden Sea as well as fascinating lectures and seminars in order to bring those interested closer to this sensitive habitat.
No holiday in Sylt is complete without an excursion through the Wadden Sea. Whether barefoot or in gumboots – regardless – it is a unique experience that is best experienced on a guided tour, so that high tides don't suddenly take you by surprise.