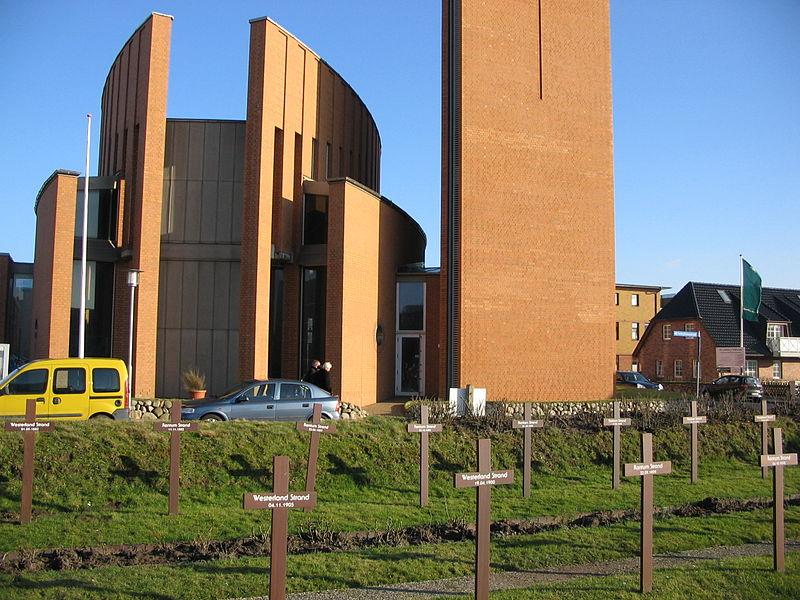 © Brühl / Wikimedia Commons
[Public Domain]
A "Friedhof der Heimatlosen" – Cemetery of the Homeless – was a cemetery predominantly for victims washed onto shore after shipwrecks or heavy storms. Those who were not able to be identified because of a lack of information about their person or their hometown were buried in such cemeteries. The first of these came into existence in the 18th century, at the end of the 19th century by the latest they had spread into many coastal regions. The dead had previously been buried provisorily, in order to prevent tourists from being frightened away by the corpses lying about.
There is such a cemetery in
Westerland
. It was built in 1855 and and is a final resting place for victims who were washed onto Sylt's beaches. Every grave was adorned with a wooden cross with the date and location of the victim's discovery.
When the Queen of Romania spent some time in Sylt at the end of the 19th century, she was so distressed by the fate of the victims that she had a commemorative plaque erected with the following text: "We are a people from the currents of time. Washed onto the earthen isle, full of mishap and full of heartbreak until the saviour takes us home. Our paternal house is always near, like fortune's lot always changes. It is the cross of Golgotha, home for the homeless."